Imagine opening your laptop or logging into your online account seeing no sales after you've spent time and money creating your book.
Now imagine logging into your online account seeing that you've made sales. Not just one day but every single day.
Imagine having no idea how to elevate your business to become a full time author all while being stressed about Monday's when you know you'll be forced to sit in a cubicle doing something you don't love.
Now imagine if you had the blueprint to become a bestseller making six- figures and the option to quit - if you choose.
That's why I created Book Bag University. So you can learn my secrets to turn your Book into A 6-Figure Business Online. Let's get to the Bag!
Here's What You Can Expect:
→ Module 1: Mastering Your Mindset
Module Description: Overcome fear, self doubt and limiting beliefs, learn how to set clear goals and think like successful authors think.
→ Module 2: The Fundamentals of Self-Publishing
Module Description: How to Optimize your sales page, Identify & Attract your dream customer, brainstorm freebies to create a lead magnet.
→ Module 3: The Power of Branding
Module Description: Positioning yourself as an expert, crafting your story so your book will be easier to sell, how to build your author website.
→ Module 4: The Art of Selling
Module Description: The Easy Way to Analyze competition, develop social media strategies and learn ways to make more money.
→ Module 5: My Book Bag Framework
Module Description: The 4 step Method used to sell over 50,000 copies without a huge email list and without a publicist.
→ Module 6: The Psychology of Marketing
Module Description: Create a Press release, master the media and influencer marketing, how to create your marketing plan including an email and text marketing strategy.
Enroll in Book Bag University Today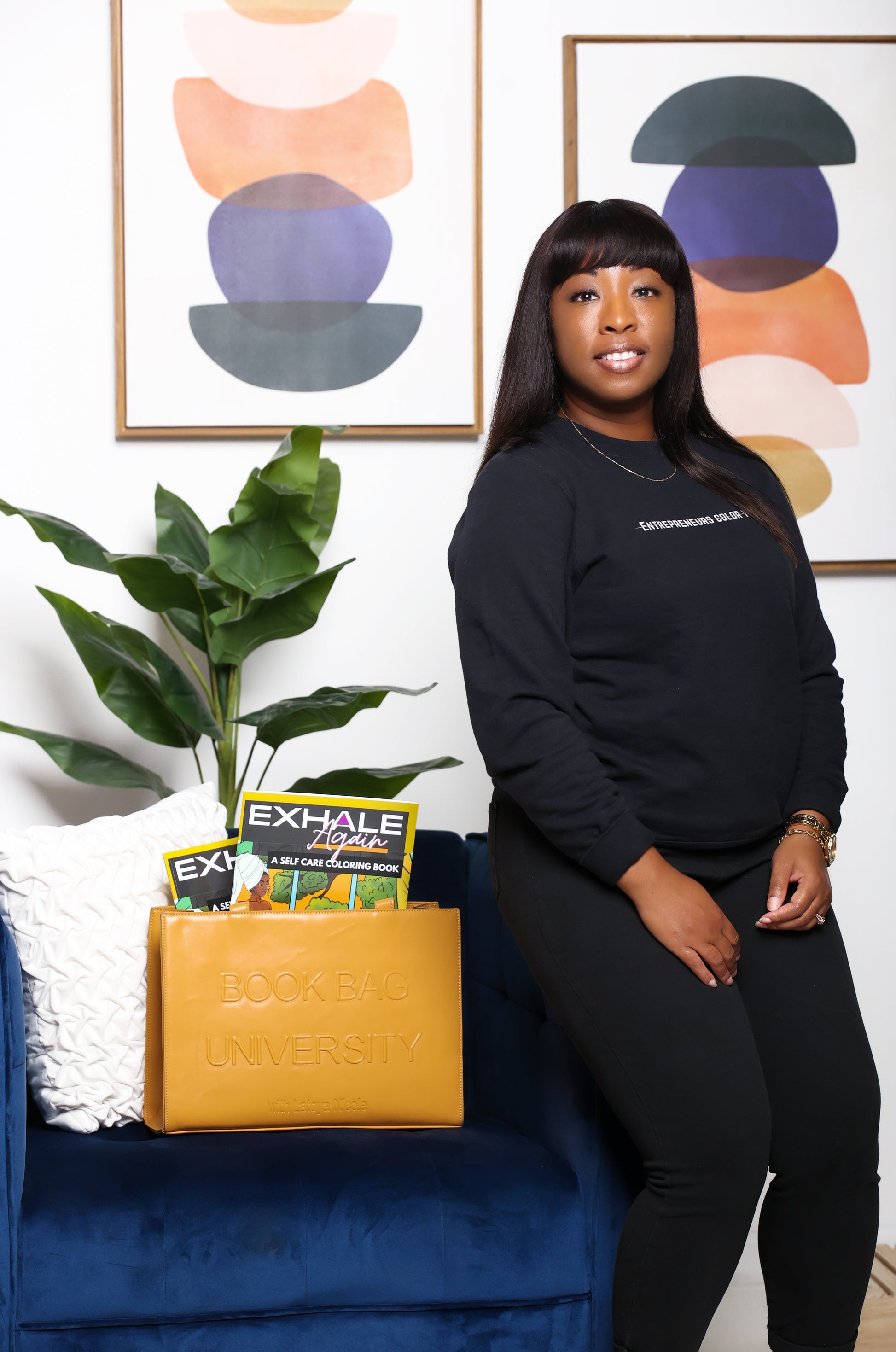 Book Bag University
Regular price
$497.00 USD
Regular price
Sale price
$497.00 USD
Unit price
per
Sale
Sold out
View full details
Plus Get These 3 VIP Bonuses When You Sign Up:
Bonus #1 - How to Publish your first book using AI as your Personal Assistant | The process of creating a book and uploading it to the Amazon KDP platform. 
Bonus #2 - How to Start A Publishing Business | The ins and outs of setting up your business. 
Bonus #3 - Beautiful creative Interactive PDF's and Worksheets.
Over $4,997 in value but you pay:
$497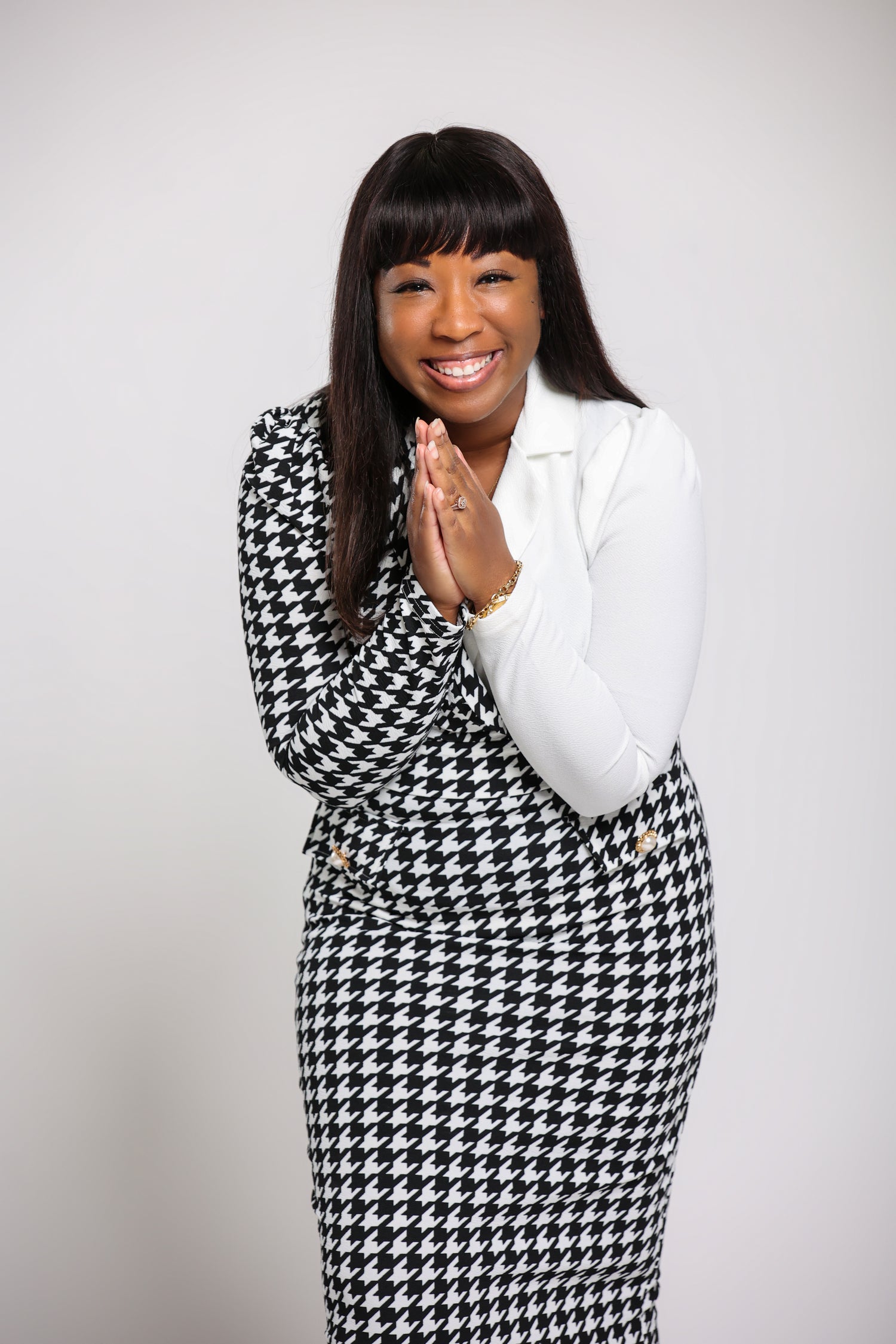 Hey! I'm Latoya Nicole!
I didn't launch my Coloring Book business Entrepreneurs Color Too® with a huge following, a huge email list or a lot of books. 
I launched it with a little research, plenty of trial and error and a mustard seed of faith.
But in one year alone I made over six figures on the side while working my corporate job. That was the year I QUIT.
Now I want to teach you my secrets to marketing and selling your books so you can create your author success story.
If you're an author or entrepreneur who wants to learn how to market your books, position yourself as an authority and get to the bag, my signature program is for you.
JOIN THE WAITLIST!
Frequently asked Questions You've got questions, I've got answers.
Will this program help me sell any type of book?

Yes! Although I primarily sell coloring books and journals, the same basic elements go into selling any book including children's books—things like having a professional cover design, writing compelling sales copy, and getting the book in front of the right people.
What if I don't want to sell my book on Amazon?

Although, some of the information in the course is related to selling on Amazon, this program will work selling your book anywhere online.
What if I haven't published my book yet?

I wish I had learned how to market before publishing! The truth is that you should start thinking about marketing before you even publish. By enrolling in this program now, you can set yourself up for success. When you know where you're going, it's a lot easier to see success. You'll also have lifetime access to the entire course, so it will be there for you when your book is ready to launch.

You may also be interested in getting The Publishing Planner. It's your personal guide full of templates, worksheets and checklists taking you from the idea of publishing to getting your book published and listed for sale on Amazon.
How long is BBU?

Book Bag University (BBU) includes 6 video modules. The video lessons are just under two hours altogether. There is also homework and time to implement. 
What is your refund policy?

Due to the nature of the course all sales are final. There are no refunds.
When does BBU start?

Launch dates are not scheduled in advance however you can join the waitlist to be notified when enrollment opens.

Once you enroll in BBU you will have immediate access to all of the modules in the program.